Police and security guards secure the fences and fire the teargas. But many other organisations and individuals play just as essential roles in the Calais border regime. Click on the headings below to see profiles on some of the "key decision makers" involved.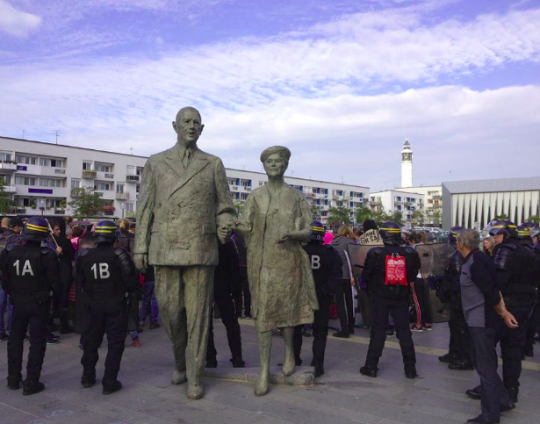 the states:
corporate interests:
Local business: the Chambres de Commerces
local authorities:
The regional council (Conseil Regionale Hauts de France)
others:
could include: UK and French media, EU, SNCF, unions, NGOs and associations, …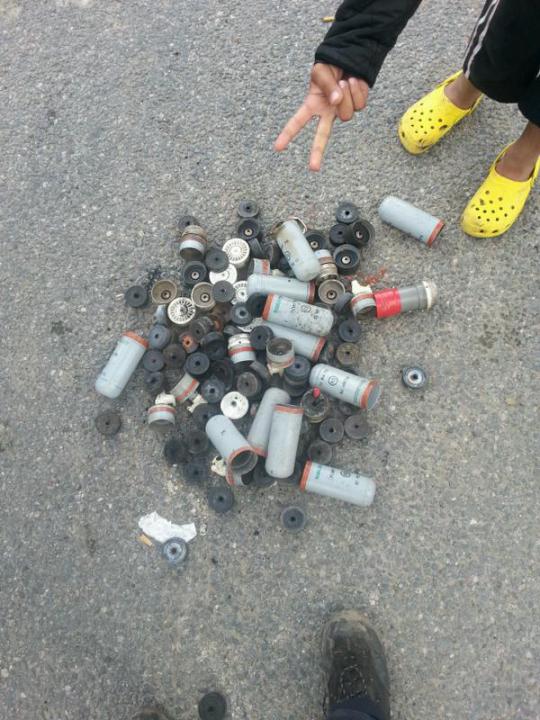 Some general remarks
All of the actors profiled here have roles in maintaining the Calais border — but they also have their own agendas, which can clash. For example, the British and French governments both want to look like they are "in control" of the situation. But in another respect their aims are directly opposed: Britain wants to keep the migrants in France, while France wants to get them out of Calais – or at least, just get them out of sight. The right-wing Mayor of Calais Natacha Bouchart also wants to seem "in control" of the situation in her town, and passes blame for the "chaos" to the governments, while also being careful not to be outflanked by her Front National rivals. At the corporate level, too, Eurotunnel and the SEPD port company, which run the two key crossing points, are both partners and rivals.
At the deepest level, there is a tension at the heart of the Calais Border Regime. On the one hand, there is a fundamental economic imperative: trade must flow, which means roads must be open, trucks must pass. On the other, a political imperative: make a show of stopping the migrants, which means fences, checks, and unrest, slowing and breaking the flow of trade.
Once we understand the Calais Border Regime as a complex system of different actors, with their clashes and weaknesses, maybe we can also see better where we can intervene to help human beings (not just commodities) move freely.
For each of the decision-makers profiled, we can look at:
internal organisation

motivations: what are their goals, what drives their actions in Calais?

actions: what do they do in Calais?

external relations: which other actors are they connected to, whether as allies, contractors, rivals or opponents?