Chambres de Commerce et d'Industrie (CCI)
The Port of Calais is majority owned by the local "Chambres de Commerce". In France, these are semi-state bodies that officially represent the interests of business in an area. They also often have control of important resources such as ports and other key infrastructure, and so can be rather more powerful that chambers of commerce in the UK, which are just business networking and lobbying associations.
It is also worth noting that two key players in the Calais border infrastructure — Jean-Marc Puissessau, head of the Port, and Philippe Vasseur, a local political figure and director of Eurotunnel — have both been presidents of local CCIs.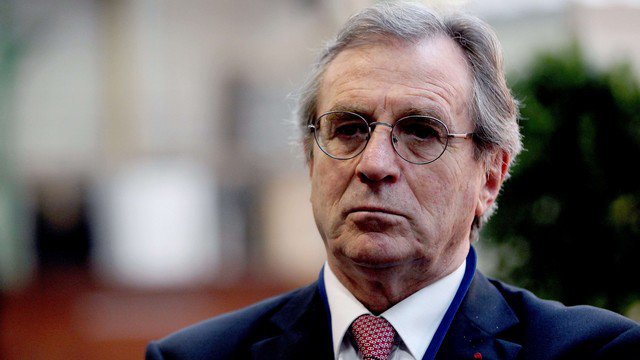 image: Philippe Vasseur
Internal organisation
CCIs are directly elected by bosses of registered businesses in the area. There are different levels of CCIs, including "regional" and more local "territorial". CCIs have public funding through business taxes. The regional CCI works closely with both the Conseil Regional and the regional Prefecture. They are consulted by the Conseil Regional as the representative body for business; their budgets and other decisions are under the supervision of the Prefecture.
The two relevant CCIs in our case are the regional CCI "Nord de France", and its subsidiary territorial CCI "Cote d'Opale". They jointly have a 73% stake in the Calais Port company SEPD. Their headquarters are in Lille and Calais (24 Boulevard des Alliés) respectively. Until 2015, Calais Port was directly managed by CCI Cote d'Opale. This local CCI was formed in 2011 from the merger of the CCIs of Calais, Boulogne and Arras.
Philippe Vasseur, a local politician who is a conseilleur regional and mayor, was president of the regional CCI from 2011 until June 2016. He has been a director of Eurotunnel since 2007.
Jean-Marc Puissesseau, now president of SEPD, was president of CCI Cote d'Opale (and so of the Port) between 2010 and 2015, before stepping down to take his current role.
At a first glance, the current presidents of the CCIs do not seem quite in the same league. The current president of CCI Nord de France is Philippe Hourdain, boss of a local (Templemars) printing company called Adlis. The current president of the CCI Cote d'Opale is Philippe Delahousse, who runs a BMW dealership called Bayern Auto Sport.
Motivations
We assume, money and power.
Activities
Majority owners of the Port.

Networking hubs where local business and political interests come together, as evidenced by the careers of Vasseur and Puissesseau.